About ION Communications, Inc.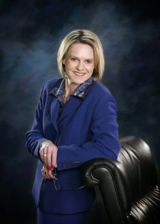 Founded in 2005, ION Communications, Inc. is regarded as a premier, full service, telecommunications brokerage firm. The company was built on a strong reputation for the highest quality service and the utmost integrity in all business affairs.
ION is focused on helping business customers make informed choices around telecommunication services and to cause efficiencies. Our goal is to provide the highest quality service in the industry, along with professional management and implementation services. Our customer's satisfaction defines who we are.
We provide a local, single point of contact for all your telecommunication and data communication network needs. We represent a wide variety of local and national carriers to create cost effective, reliable solutions to serve your current and future needs.
ION also provides a variety of consulting services including audits and network design. We meet with you personally and work to understand your business goals and needs. We'll make recommendations and provide comparisons so you can make educated decisions about the provider you use. Our primary purpose is to serve you and the business needs by advocating for you and helping you navigate through the complex world of the carriers.
If you are looking for a company that demonstrates an outstanding work ethic and conducts business with integrity, give us a call. Our Values!